Beaver Air Services and Equipment, Inc. opened in 2001 as a maintenance shop focusing on Beechcraft piston aircraft.  We offer information, tools, recommendations, and tips on the proper selection, use, ownership, and maintenance of your Beechcraft airplane.  David Beaver has a FAA Inspection Authorization (IA) and FAA Airframe and Powerplant (A&P) Mechanic license.  He employs five full-time A&P mechanics providing exceptional maintenance and customer service, plus an aircraft cleaner.  Marie Beaver handles all CFO responsibilities.
David & Marie owned a 1969 V35A Bonanza that was the turning point for the niche business model we developed serving Beechcraft owners and prospective owners.  We obtained many ratings and hours in our beloved V35A. Our opinion is these are the finest aircraft in their class ever to be produced.
David and Marie have over 20,000 flight hours combined, 33 years of marriage, and previously owned at different times, 8 taildraggers (1939 Cub, 1946 Globe Swift, 1994 Pitts S2B, 1945 Globe "Super" Swift, PZL Wilga, 2001 American Champion Scout, 1941 Cub, and 2014 Cubcrafters Carbon Cub.) They love flying their 2007 Maule fitted with Bush Wheels to the backcountry of Idaho, Montana, and Utah into remote airstrips and backcountry lodges.  They also utilize it flying into their primitive airstrip in the Texas Hill Country.
Dagwood and Blondie, our fur baby children are here to greet you when you arrive at our hangar, assuming you are pet friendly.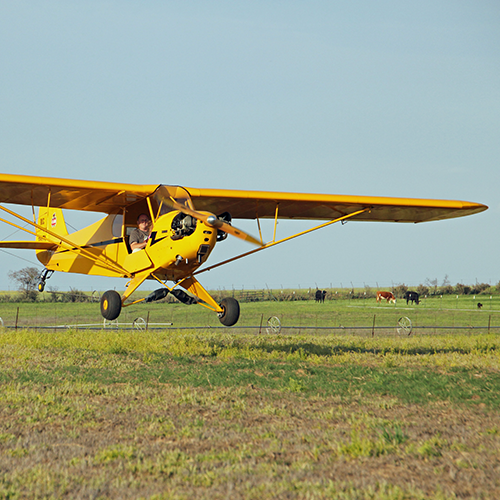 DAVID BEAVER
David Beaver has been around aviation his whole life. He started flying as a little boy with his Father in an Aeronca Champ.  He brings not only the detailed mechanical knowledge of specializing in Beechcraft, he brings a flying and instructor perspective to the owner.  All planes are personally test flown by him before signing off an aircraft for return to service. 
Commercial: Single and Multiengine Land, Instrument, Glider
Flight Instructor: Single and Multiengine Airplane, Instrument
Ground Instructor: Advanced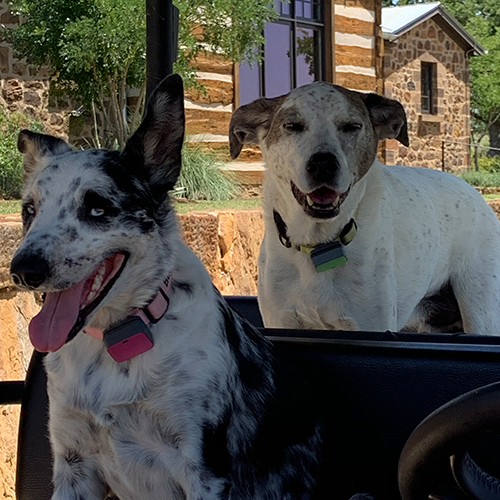 MARIE BEAVER
Marie Beaver learned to fly in 1992 in a 1939 Piper J-3 Cub. She immediately transitioned to a Pitts S2B and Wilga before acquiring the V35A.  The V35A provided the platform for her Commercial, Instrument, and CFI ratings.  She flew as a BPPP instructor from 2001-2002.  She flew for ExpressJet Airlines from 2003-2020.  She is a graduate from Embry Riddle Aeronautical University with a Bachelor's in Professional Aeronautics. 
Airline Transport Pilot: Airplane Multiengine Land; Type-EMB-145
Commercial Privileges: Airplane Single Engine Land and Sea
Flight Instructor: Single and Multiengine Airplane; Instrument
Ground Instructor: Advanced Instrument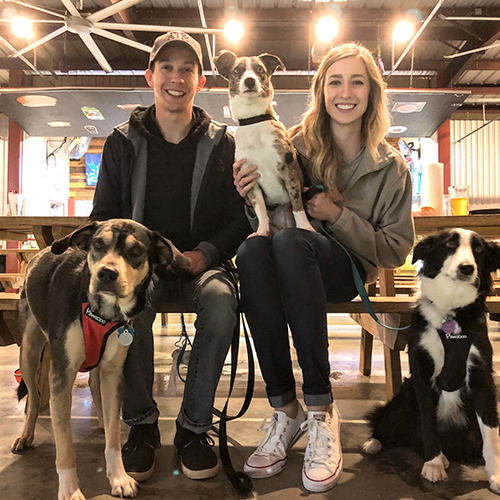 CHRIS BARNES
Chris grew up flying in his father's M35 Bonanza. This is where he learned the fundamentals of flying and discovered his passion for aviation. He has known David and Marie since he was a young boy.  He started working summers at Beaver Air while attending LeTourneau University.  He graduated with a degree in Aeronautical Science and has been with us since 2006. He has an Inspection Authorization (IA) and Airframe and Powerplant (A&P) license. He has been married to Linda since 2015 and they have three dogs.  They share a passion for fostering dogs so they occasionally have a fourth one around the house. His hobbies include Formula One racing, cars, puzzles, and building model airplanes. He believes that the Bonanza, Baron, and Travelair are amongst the best general aviation aircraft ever produced from how robust the airframe is, to how good they look sitting on the ramp, his love for the Beechcraft brand runs deep.